Bad credit loans up to $500,000
Low-interest starting from 3.20%
Repayment up to 12 months
In-page navigation
---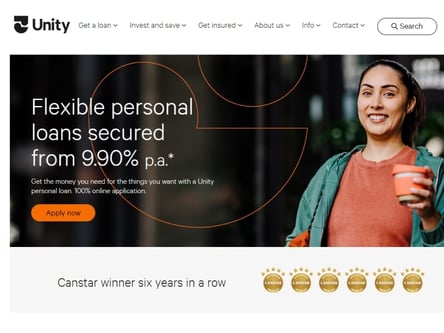 Author NZCU South. Screenshot of NZCU South website.


[Accessed March 6, 2023]
About NZCU South
Credit Union South, trading as NZCU South, is a 100% New Zealand-owned financial cooperative and has been making New Zealanders financially stronger for 54 years.
They are a mutual organization offering a large range of services, especially identified by their customers to meet their financial needs. They have a team of consultants who love to see the results of their efforts in action.
NZCU South focuses its attention on activities and programs that support the community and their clients within. This means NZCU South can respond to your needs promptly and with understanding. All profits are returned to their customers through top interest rates on savings, low-cost on quick loans in NZ, and reasonable loan fees.
Low-interest rates on bad credit loans NZ
With continuous training and development on their secured, unsecured and bad credit loan products and feedback from their existing clients, NZCU South has used it as an opportunity to go further within their business. They offer not only transparent and quality services, but their clients receive the benefit of paying lower interest rates and better fees than anywhere else in the country.
NZCU South Services
NZCU South Loans offer affordable bad credit loans to New Zealanders who do not have a perfect credit history.
They specialize in financial solutions for their clients. Including the following products:
Personal loans
High-interest saving accounts
Term deposit investments
They understand that financial situations can change due to circumstances that are beyond control, which is why they offer quality bad credit loans to fit your needs and circumstances.
Applications for bad credit customers
Bad credit loans NZ can be used for basically anything you need a little extra cash for. You could be planning your wedding and need to finance those costly catering bills, take a vacation with your family over the holidays. Whatever you need, taking a personal loan at NZCU South can cover it for you.
The fact that you have a bad credit score should not stand in the way of you getting the necessary financing to pay for what you want and need. Therefore NZCU South provides you with bad credit loans with not only low-interest rates but also convenient repayment terms.
NZCU South – Bad credit loan
Loan Type

Bad credit loans

Interest Rate

3.20 – 47.95% p/a

Loan Amount

up to $500,000

Repayment

1 month to 12 months
Benefits of NZCU South
Get a bad credit loan online
Easy online loan applications
Variety of loan options
Bad credit loan calculator
Don't let bad credit stand in your way – get a NZCU South loan today
NZCU South is a reputable lender that will gladly accommodate any suitable applicant with a sufficient income, regardless of their credit score.
They offer you the opportunity to apply for the loan amount you need to make your dreams a reality. You can easily apply for a loan at NZCU South without the stress of your credit history. Simply visit their website and complete the easy online loan application form. All you need to do is enter the relevant information such as your personal details, monthly income, the amount you would like to borrow, and any other relevant information.
It is not difficult to apply, as all the work is being done online. No need to go into the store or bank, you get to do it in the comfort of your seat. Having all the documents and necessary information available when applying can help you save time within the application process.
Loan repayment insurance
Protect yourself from the stress of repaying your loan in the event of something unexpected happening. Having loan insurance for your bad credit loan repayments is a sensible and cost-effective step. This will ensure that your family has protection when it is most needed.
Benefits of a bad credit loan at NZCU South
Online applications for bad credit loans
Receive rewards when having an account
Options available for loans
Get discounts and special offers
Customer Reviews & Testimonials
"
I have been a member of NZCU South for a number of years and only recently found out about the app and that I can apply for a loan straight from the palm of my hand.
Marshall C
— Palmerston North —
Excellent service from the consultant I spoke with and very affordable rates.
Raphael W
— Christchurch —
NZCU South has been great. They offered me an unsecured loan at a lower rate than any other traditional bank. I highly recommend them!
Claude E
— Queenstown —
NZCU South Contact
Contact Number
E-Mail
Website
Physical Address
409 Colombo St

Sydenham

Christchurch

8023

New Zealand
---
Postal Address
PO Box 1437, Invercargill, 9840, New Zealand
Opening Hours
Monday

09:00 – 17:00

Tuesday

09:00 – 17:00

Wednesday

09:30 – 17:00

Thursday

09:00 – 17:00

Friday

09:00 – 17:00

Saturday

– Closed

Sunday

– Closed