Here's how you can get a little loan in New Zealand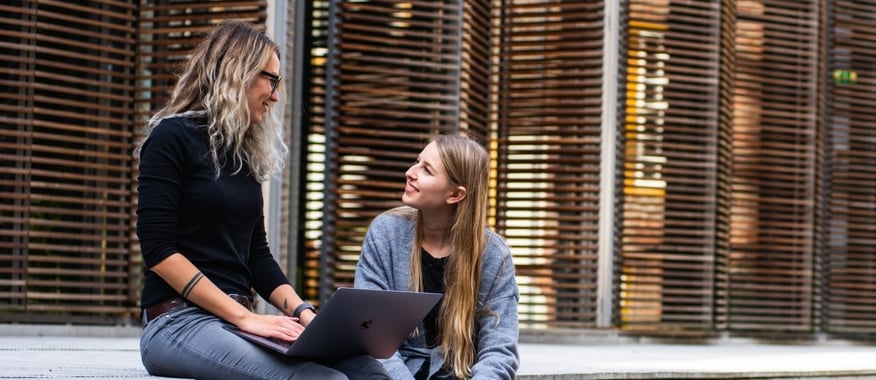 Find out how you can get a small loan in New Zealand that meets your needs and works with your budget.
With poverty in New Zealand at an all-time high and financially challenging times are hitting more New Zealand households than most care to admit. When a difficult time rocks up on your doorstep, there are short-term lenders ready to help in any way they can, even if it just means covering grocery costs for the next month.
Okay, so you're officially ready to take the step of applying for a loan, you've put it off for some time, but life has called for some emergency cash. We hope it's for something positive like a wedding or a home improvement, but if it's not, don't despair, there won't be any "judgy" eyes looking over your loan application since you can use the money for whatever you, please!
While you won't have anyone judging you from the other side of the desk, there are still a few pertinent things to consider when you apply for a short-term loan, and they're listed below for your convenience since we know that you probably haven't thought of everything just yet.
Do I qualify for a small loan?
You might feel as though you can quite comfortably afford to repay a loan, but what if you're not ticking all the basic boxes? There are legal reasons that this might not work out and general criteria that have to be met before a lender will approve you for a loan. There are many common reasons payday loans are declined and being aware of these reasons will allow you to save time and make yourself aware of whether or not you qualify.
Everyone deserves the opportunity to borrow money when it's needed in an emergency or otherwise. Private lenders have taken that very concept and ensured that they have a product in their range that will allow for smooth application processes which avoid any personal questions regarding money, but rather ask questions that ensure your financial well-being.
What you need to qualify for a small loan
So, let's talk about the criteria! Typically, you need to provide the following: basic personal information, contact details, proof of residence, and others which will differ from lender to lender. The next is two or three month's bank statements to show a steady income and a list of your expenses.
In most cases, you can keep these four simple steps in mind when applying for a personal loan: Apply, verify, approve and receive. These four steps might seem very straightforward, and there's a reason for that – they are!
If you are honest and forthcoming with all the paperwork required, you can have funds in your bank account the very same day!
Don't borrow more than you need
This is a common mistake borrowers make when taking out small loans. Rather be honest with yourself and ask, what do I need the small loan for? Is it in fact just groceries? Or is it something larger like your wedding? Do not try to take out more than you need so you can enjoy extra spending money. Try to make the right decision in terms of the borrowing amount because you are the one that will have to repay the amount, plus interest. Stick to it!
On the other hand, don't apply for anything less than required either, since that obviously won't work. The more you take, the more you have to repay, it's that simple. When applying for a small loan, it has to be an amount that you can afford to repay.
Minimum & maximum loans amounts
Most lenders will stipulate this on their website or have a handy online sliding scale or minimum amounts and maximum amounts specified. Most will offer payday loans up to the amount of $500. This amount is ideal when you consider small things such as unexpected bills or daily expenses.
When you go online and have found the lender of choice, the easiest part is that you can apply anytime, anywhere. All you need is the internet! So, from discovering a financial emergency to going online and applying, you can have up to $500 in your account the very same day by applying on your smartphone, tablet, or your computer. Technology is amazing.
If you need further assistance in the process, you only need to call the customer service team of the lender in question, who can guide you through the process.
Remember you should always borrow responsibly. It's your money, it's your affordability and it's your problem at the end of the day if you don't take care to prepare yourself for the settlement of the loan.
Steps to getting a little loan in New Zealand
About that four-step concept we mentioned earlier, well that's where you're at – step 2. If you've done everything according to the above, next is the verification process, after which you will either be approved or declined. You'll be notified of the outcome either way and, in light of it being approved, which is generally the case, then you can expect the funds in your account in just hours. It's unbelievably quick and easy!
So, go out there and get your small loan now since you've equipped yourself with all the necessary information and know how to get it done!