Your 1st home loan in New Zealand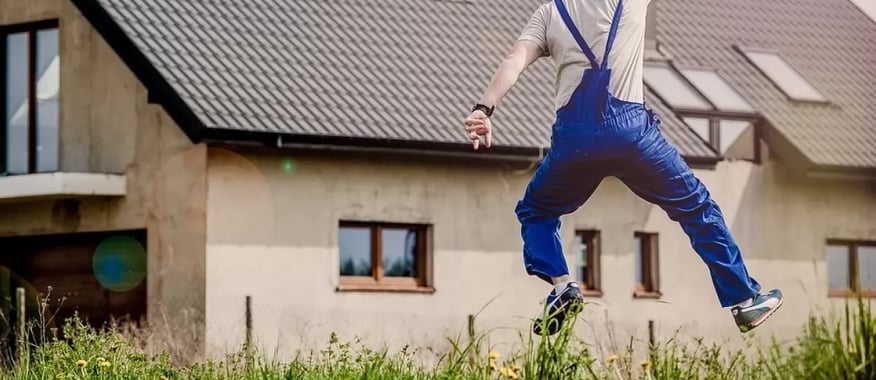 You cannot wait to move into your first home, but you are naturally nervous as well.
Most first-home buyers in New Zealand have concerns about how they will handle the whole loan process and the purchase process too as there are a lot of things to watch out from the mortgage details to the documents to be signed. You will definitely benefit from as much help as you can possibly get. Here you will find practical advice which will help you go through the process more easily and have perfect confidence in the decisions that you are making.
The primary thing is for you to get a perfect understanding of the home loan process. The lender will provide finance equivalent to a certain percentage of the purchase price of the property. With conventional loans available from commercial lenders, the finance is typically 80% of the price. The borrowed amount is called the principal. When the lender provides the money to you, they assume risk and want a return for this. That is why they charge interest. With a traditional table loan, you will have to pay regular instalments. Each instalment consists of two portions - the principal portion and the interest portion. As you keep repaying the principal, you earn equity in the house.
Given a large amount of money you will borrow for the purchase of a home, the risk for the lender is quite high. One of the ways for reducing this risk is to ensure that you will have the ability to pay back the loan and be fully committed to this. This is the reason why each lender sets qualifying requirements. The requirements may seem quite strict, but they are certainly not impossible to meet. You need to have a perfect understanding of them. This will enable you to devise an effective strategy for matching them and obtaining the home finance which you need.
What income is required?
There is no such thing as a minimum qualifying income for obtaining a home loan in New Zealand. Lenders work the other way around. They will consider your income to determine how much you can afford to pay back given the current interest rates and charges. Then they will come up with a loan amount which matches your ability to pay.
Usually, lenders calculate the maximum loan amount which they are able to extend based on regular payments equal to a third of the borrower's income for the respective period. In order to come up with the regular payment and the loan amount, the lender will use the interest rate for the calculations. The interest rates vary from one lender to another and from one loan to another as well. However, each rate is based on the Official Cash Rate (OCR) set by the Reserve Bank of New Zealand.
If the OCR is 3.5%, which is its current level, the interest rate on a home loan can be between 6.5% and 8.5%. This is just a basic example and does not pretend for accurate, but it illustrates how mortgage rates work. Lenders have transparent interest rates which are announced on their website and/or are provided in quotes directly to prospective home buyers. When you know the rate, you can calculate how much you can afford to borrow.
You have to be absolutely certain that you will be able to repay your mortgage loan given your income. This is crucial because if you fail to make the payments, the lender will have the right to take over your house. You will be able to borrow more if you apply for a mortgage jointly with a spouse or another family member. In this case, the lender will consider your joint income and you will have better chance of obtaining the finance amount which you require.
How important is credit history?
Each and every lender is legally allowed to access your credit record if you apply for a loan to them. The record reveals your past credit history, which indicates how dependable you are as a borrower. The best strategy is to obtain the record well in advance. You need to go over it carefully and have any errors fixed. You should also do your best to have blemishes removed. You can access your credit record at any time for free. In New Zealand, there are three credit reporters whose customer services you can use. The information which they hold may vary slightly, but the main details are the same.
The lender will decide whether to grant you a loan based on your credit history. It is among the most important factors. It is a determinant of the interest rate as well. If you have an exemplary credit record, then you will most certainly get a lower interest rate. For this reason, you need to improve it as much as possible. One tactic is to use one or two small credit lines and repay them timely and in full a couple of months before making a home loan application. Just make sure that you will not take out a personal loan of a considerable size. Generally, you should make every effort to improve your credibility as a borrower.
Home loan options for first-time homebuyers
The market for home loans in New Zealand is very well developed and there is a variety of finance packages to pick from. In order to apply, you need to be of legal age and earn income, preferably through employment. Self-employed individuals can also obtain a mortgage, but they are considered to be riskier due to the fact that their income is less stable. As long as you are confident about taking out a loan and buying your first home, you can go on and compare the different options.
The conventional home loans available from lenders in New Zealand typically require a 20% deposit. Basically, you will have to pay 20% of the price of the property out of your pocket while the lender will finance the other 80%. The deposit is considerable, especially for people who are buying their first home. That is why they are able to qualify for a government-backed mortgage and get assistance with producing the necessary cash.
As a first homebuyer, you can take advantage of the Welcome Home Loan which comes with a 10% deposit. These mortgages are backed by Housing New Zealand and are available from lenders participating in the scheme. They are subject to qualifying criteria including income criteria. There are maximum loan amounts set for each region in the country depending on its average home price.
In order to produce the deposit, you can use a KiwiSaver withdrawal and a KiwiSaver deposit subsidy. You have to meet a set of requirements in order to use the subsidy. It can be between NZ$ 3,000 and NZ$ 5,000 depending on how long you have been participating in the KiwiSaver scheme.
Are there property requirements?
The lender will run a thorough assessment of the value of the house which you intend to buy. The analysis involves a comparison of the price asked by the seller with the recent sales prices of similar properties which are located in the same and similar areas. If the asked price varies considerably from the sales prices which it is compared against, the lender may not grant loan approval.
If you plan to buy an apartment, the lender will check the pre-contract disclosure to find out what the fees are charged by the body corporate and what the planned expenditure on maintenance is. They will also want to confirm that the building has not been subject to any weather tightness claims. This check is done to ensure that as an apartment owner, you will not incur extra property costs which may have a negative impact on your ability to pay back the home loan.
Do you need professional assistance?
If you have any questions about obtaining a home loan and purchasing a property and want to get individual advice, you should turn to a financial expert specialising in property finance for home buyers.