We have become shopaholics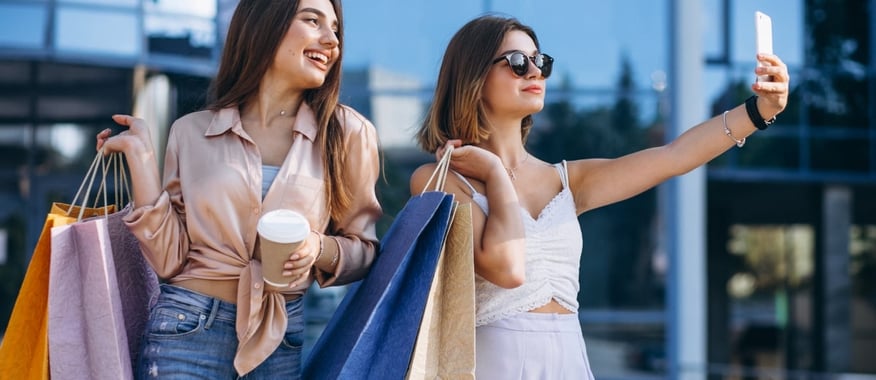 New Zealanders have been steadily increasing their spending year on year and it has now reached epic proportions, leading us to the conclusion that we've become shopaholics!
You're probably wondering how we know this or rather how we came to this deduction. The truth is it's no secret. All the statistics that show figures of how much New Zealanders spend are available year after year and it's quite shocking to see. We've seen an unprecedented increase in spending peaking at around 40% compared to some 20 years ago. Although the recession has reduced any dramatic annual increase in spending it still has done very little to change the trends.
What are we buying?
A recent report showed that household costs had increased by approximately $1000 due to the extra spending on household items and services relating to general household items. These include expenses on fuel, electricity and general appliances. Day-to-day expenses should be covered by your income and if you're struggling to meet your financial commitments every month due to the large increases in spending then you're going to turn to personal loans and credit cards to make due. This is where New Zealanders start relying on credit that they cannot afford.
How does shopping affect the financial climate?
It begs the question; why is all this spending happening when compared to years ago? Reports will show that it's largely due to the boosted purchasing power of New Zealanders who have entered the workforce and as a result are able to access credit. The rate of spending continues to increase steadily year after year.
When you consider the time period between 1992 and March 2011, expenditure increased substantially by 40% while the overall spending per household grew by 35%. New Zealanders are therefore putting themselves in a position where more credit is becoming a household requirement to simply keep up with bills and debt. The amount of debt outstanding in New Zealand, as a result, is creating a massive strain on the economy. Solutions such as debt counselling and debt consolidation are available but are not overnight solutions and take a long time to clear the debt.
We all love to shop, and we all love to take our hard-earned money and use it for something that we value or will receive some form of enjoyment from. The biggest things that began to increase the household spending of Kiwis were first household goods, followed by shoes and garments. The slightest increase was for housing and all the costs that are attached to that, such as water, lights, rent etc. What we should be doing is slowing down on the spending and managing our budgets a bit better.
When you take a look at the nation overall, household spending for the year 2011 exceeded $83 billion. That figure is so exorbitant, it's tough to wrap your mind around it, but it's the reality of what's happening. They are forking out far more than ever before on shopping and it's becoming a concern.
Why is it becoming a concern?
The only time that the spending actually slowed down was when we underwent a recession. The spending during the years 2009 and 2010 had decreased across all categories and it was especially noticeable where transport, food and entertainment were concerned. Obviously, this affected the entertainment industry as well as restaurants and other vendors in the country.
Low-income households are said to be seeing far lower levels of discretionary income and major drops in income, yet are still managing to spend more. However, even though expenditure has risen, it still fell short of a full recovery to the pre-recession figures in some of the spending categories that might be considered a luxury such as hotels and restaurants.
The reason this is becoming a concern is simply that there is not enough money to sustain the households sustainably. As the trend to spend increases, it stays there. The recession comes in and people are comfortable with the level of spending they're at and end up having to borrow money to keep up with their lifestyles and debts. After struggling to make the repayments, they take out more credit to repay that. So the cycle continues.
We keep referring to New Zealanders and their spending habits, but it should be said that their spending trend was not far off from all the other well-developed countries. This shows that it is, in fact, more of a global trend really.
How would one define household consumption expenditure?
It's essentially the fundamental part of what makes up an economy and also a large part of the country's total consumption of goods and services.
It isn't an easy task to try and measure the physical volume of goods and services consumed by individuals and households, so when it comes time for the statisticians to do their job and figure this all out, it's easier to measure expenditure. Expenditure comprises two fundamental components, price and volume.
This expenditure can increase due to a rise in the price of goods and services, even when the actual amount of goods and services produced remains unchanged. If you want to calculate inflation, you take the value of goods and services consumed by households for that year and the amendment in the price of that consumption from a base year.
Ever wondered how much your household contributes to this pretty spending trend? It might be interesting to discover the answer when you take a look back and where you might fit now.
Instead of contributing to the problem, contribute to the solution and choose to save money where you can and when you need to borrow take out a loan that will assist you in resolving the financial problem you're faced with, not just a loan that enables the problem further.
There are a variety of long and short-term loans available and choosing the right one for the economy you're in, with the financial status you have as well as considering your spending habits, is paramount to coming out on top!