Personal loans up to $70,000
Low-interest starting from 6.99%
Repayment up to 5 years
In-page navigation
---
About Harmoney
Harmoney pioneered its way as the first peer to peer lending firm in New Zealand. Harmoney provides a personal service to clients connecting them to lenders in NZ and the lending markets.
We provide a simple and diverse way to get loans and financial assistance to customers through an online process. When times are tough and there aren't many approachable or simple personal loan solutions out there for New Zealand clients to access financial assistance when they need it - Harmoney is here to help.
Our loans are affordable
Harmony is not only about the right service for our clients but creating a full experience for the many people looking for a personal loan in New Zealand and can't find it through other lenders. By offering a completely transparent service delivery of our products, what you see is what you get.
We guide our clients with healthy financial alternatives and suggestions. Steering away from impulse lending and rather offering what they essentially need. We don't want our clients to fall into a situation where they are worse off financially and, rather assist with worthwhile products to use their budget and lifestyle, without long term implications.
Peer-to-peer lending
Peer lending has quickly become the sought after service and borrowers are learning it's one of the most effective ways to lend cash fast nowadays. We are here to provide a lucrative finance model for our clients and build a leading name in the financial industry.
Harmoney Services
Harmoney provides suitable financial products to suit every need.
Maybe you have your eye on a destination that you possibly cannot afford. Harmoney have a peer-to-peer platform of lenders who can assist you with getting a loan of up to $35,000.
Now you can afford to go on a well-deserved holiday with your family.
Debt consolidation loans
Allow you to lend between $1,000 - $35,000 through our simple and quick online loan application. By consolidating all your little debts and loans into one monthly instalment, you immediately save. Your instalment will be lower due to only paying off one loan. You will know exactly what to budget for, keeping you on track with your finances.
Car loan options
We provide car finance for your next vehicle through one of our peer-to-peer lenders through our online application process. It's never been easier to get the new car you have always wanted. Our easy to use car loan calculator can assist you with working out how much you can afford to borrow to drive off in your new wheels. You can generally borrow between $1,000 and $35,000 with affordable repayment plans in place.
Home improvement loans
Home renovations can be very expensive. Harmoney have made it a lot easier to access the cash to finally finish remodelling your home. Get peer-to-peer lending of up to $35,000 to use towards fixing up your home.
Harmoney Personal loan
Loan Type

Personal loans

Interest Rate

6.99 – 29.99% p/a

Loan Amount

up to $70,000

Repayment

3 years to 5 years
Benefits of Harmoney
Unsecured personal loans
A simple loan application
Apply 100% online
Fixed loan terms
Harmoney has a unique lending service
Harmoney have revolutionised the way we lend money in New Zealand. With peer to peer lending, there is always a solution and financial assistance for our clients.
We can finance your dream wedding
Let us fund your dream wedding at interest rates that will have you smiling down the aisle. Get a personal loan through our online process and ensure you have the wedding you have always wanted.
Education loans made easy
A necessary option for your children to get the best outcome in life. If you need to pay for education for your children or even yourself, we have the option of lending up to $35,000 through our simple 100% online application.
Medical expenses cover
These can be a nightmare of an expense, especially when they are not planned. We can get you covered with an emergency loan of between $1,000 and $35,000 to cover those medical bills.
What is a peer to peer lending?
Harmoney works with marketplace lenders around the country who offer our clients affordable personal loans. All the applications and transfers of the loans are done conveniently online and hassle-free. The process is efficient and quick. Harmoney does all the searching for their clients, finding the best possible and most affordable solution for your financial needs.
So instead of giving the middle man a nice chunk of your cash to get the financial assistance you looking for, peer to peer lending allows you to be in control and empower the client.
Transparent loans for you
Loans can be applied for at any time, and anywhere. Being a 100% online company, we give you the freedom to choose when and where you want to access your cash! Simple and affordable quick online loan options for anything you choose to use it for. Our lending solutions offer our clients interest rates from 9.99%.
Depending on your choice of loan and repayment terms, the interest is customised accordingly. We have unsecured loan options of up to $35,000 to use as you please. Our transparent short-term loan options don't bring about any hidden fees and you can repay your loan sooner without penalties.
You determine how much you want!
Our handy and convenient loan calculator will help you work out just how much you want to lend, and what your instalments will be. This easy to use tool provides an indication of what your budget will allow, without getting you into a pool of unnecessary debt.
Our loans are unsecured, so you won't need collateral to get the cash you need. There is less stress and obligation to put down your home or car as security to afford that holiday you have always wanted! There is no risk of losing your precious belongings just to get a personal loan!
Repayments made easy
Within only 24 hours of your online application and approval of your specified loan, we will pay the lender in full. Our clients then pay Harmoney instalment amounts for the term of the loan.
This convenient way to lend money benefits all stakeholders. The entire process is paperless, all done online. You can lend up to $35,000 and receive the cash you need within a time frame of only 24 hours. You receive a loan product from a licensed lending firm that is regulated in the marketplace.
We provide a reliable and simple solution, giving you the financial means when you need it, for whatever reason it may be.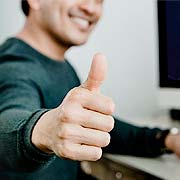 Harmoney is a trusted & reliable provider of personal loans
Customer Reviews & Testimonials
"
I had some unexpected medical bills pile up and I needed some extra funds to pay those off. Harmoney helped me do just that.
Sophie H.
— Auckland —
I enjoyed dealing with Harmoney, very competent staff, and good product.
Emma F.
— Invercargill —
Harmoney Contact
Contact Number
E-Mail
Website
Physical Address
308 Parnell Rd

Parnell

Auckland Region

1052

New Zealand
---
Postal Address
PO Box 106-507, Customs Street, Auckland City, 1143, New Zealand
Opening Hours
Monday

09:00 – 18:00

Tuesday

09:00 – 18:00

Wednesday

09:00 – 18:00

Thursday

09:00 – 18:00

Friday

09:00 – 18:00

Saturday

– Closed

Sunday

– Closed