The Lending People
Updated
Unsecured loans up to $75,000
Low-interest starting from 8.95%
Repayment up to 7 years
In-page navigation
---
About The Lending People
If you're blacklisted and are looking for an unsecured loan than the Lending People are your best bet!
Although they don't offer loans directly, their brokerage service will provide you with access to multiple loan options from a pool of some of New Zealand's top lenders.
What kind of loans do the Lending People offer?
The Lending People offer personal loans, debt consolidation loans, vehicle finance and personal loans for bad credit to New Zealanders.
These loans can range from as little at $3,000 to as much as $75,000 and can be obtained by completing their quick and easy online loan application.
Why make use of a broker?
If you have bad credit, chances are that you will not qualify for a loan from any bank or traditional lender and, if you make multiple loan applications this will lower your credit score even more and lower your chances of getting approved.
By making a loan application with the Lending People, you will have access to their wide range of lenders while only having to make one application and go through a single credit check.
Loans for people with poor credit and a bad payment history
Many of the lenders on their panel offer unsecured loan for blacklisted people and, provided that you meet their affordability requirements, will make you a loan offer in no time!
Why use the Lending People?
Access multiple loan options from a pool of reliable lenders
They offer a quick and easy online loan application that will take 10 minutes to complete
Get conditionally approved in just 60 seconds
You will only be subjected to a single credit check
Loans range from $3,000 to $75,000
Loan interest rates range from as little as 8.95% to 26.95%
The Lending People Services
The Lending People offer a range of personal and unsecured loans for blacklisted people that range from $3,000 to $75,000.
These loans can be used to consolidate date, pay for urgent car repairs, finance a wedding or even help you buy a reliable car to get you to and from work.
Loan interest rates and terms on offer
The Lending People work with a wide range of lenders such as NZCU, Avanti Finance, Oxford Finance, Geneva Finance and Spirit Finance, to name a few. The rates offered to you by each lender may be different but will fall into the range of 8.95% to 26.95%.
When it comes to repayment terms, the Lending People offer a wide range of options that will ensure your repayments are affordable and ideally tailored to suit your finances and goals. You will be able to secure loan terms that range from 1 to 7 years, depending on your loan amount and affordability needs.
Bad credit? No Problem.
Given that the Lending People work with such a wide range of lenders, if you have a poor credit or are blacklisted, they will still try to help you and source a bad credit loan that will be ideal for your needs.
Since they abide by the Responsible Lending Code, they will still need to perform a credit check on you and ensure that you can afford the loan that you wish to attain.
Secured and unsecured loan options are available
The Lending People can assist you in getting an unsecured as well as a partially secured loan in the case of vehicle finance.
You can even apply for a loan with a guarantor which will increase your chances of approval and possibly help you secure a lower interest rate.
If you choose an unsecured loan the maximum loan amount available to your will be $25,000. The Lending People even offer 2nd mortgage and caveat loans which will help those with poor credit secure lower interest rates on their quick loans.
The Lending People Unsecured loan
Loan Type

Unsecured loans

Interest Rate

from 8.95%

Loan Amount

up to $75,000

Repayment

12 months to 7 years
Benefits of The Lending People
Instant loan decisions
Get

approved

in 60 seconds
Affordable

repayment terms
Apply

100% online
Securing your bad credit loan online with the Lending People
Applying for a loan with the Lending People is simple and will take no longer than 15 minutes from start to finish.
You will be required to provide you personal, contact and employment details and upload your supporting documents which include your 90-day bank statements, a latest payslip, a copy of the front and back of your ID and proof of address.
To make their unsecured blacklisted loan application even quicker and more convenient, you can have your 90-day bank statements automatically downloaded to the Lending People via the automatic bank statement retrieval system called Proviso.
Online loan service with great personal customer support services
Whether you're the kind of person that like a little hands-on, personal service or the kind that wants to get it all done online without any fuss, the Lending People can accommodate you and your preferences!
What if my loan application was declined?
Should they find that you do not meet their affordability requirement or have given them reason to suspect that approving you for a loan would be irresponsible as you are experiencing financial hardship, your loan application will be declined.
It is best to not attempt to apply for another personal or short-term loan for a few weeks, at the very least, after you've been declined.
This is to ensure that you do not make our financial situation worse and do not lower your credit even further by having another credit check performed and another loan application denied.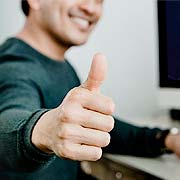 The Lending People is a trusted & reliable provider of unsecured loans
Customer Reviews & Testimonials
"
The Lending Room has quick and convenient loans
Simon S
— Nelson —
Applying for an unsecured loan with The Lending People
Leon G
— Upper Hutt —
The Lending People Contact Details
Contact Number
E-Mail
Website
Physical Address
94 Queen Street, Auckland CBD

Auckland

1010

New Zealand
---
Postal Address
PO Box 105063, Auckland City, Auckland, 1143, New Zealand
Opening Hours
Monday

09:00 – 17:00

Tuesday

09:00 – 17:00

Wednesday

09:00 – 17:00

Thursday

09:00 – 17:00

Friday

09:00 – 17:00

Saturday

– Closed

Sunday

– Closed